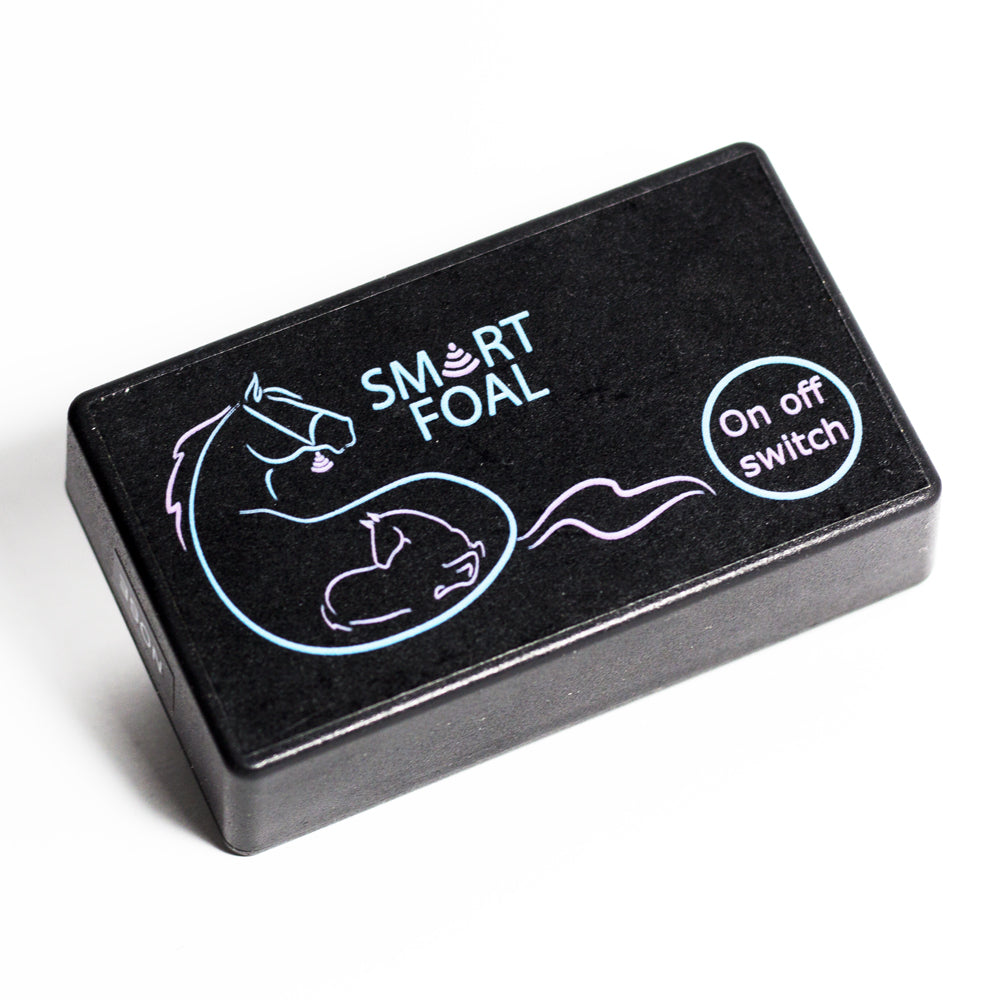 Purchase an Extra Transmitter for the Smart Foal Kit. Any new transmitter will connect automatically to your current kit.
Includes:
1 waterproof transmitter
1 charger cable
Transmitter is lightweight, waterproof, robust and fits firmly against halter.
The velcro attachment will break away should your mare get snagged on something.
Leather pouches are now available to purchase through the webshop separately.
Additional transmitters carry a 12 month warranty and free return shipping if repairs are needed. Velcro is not included in the warranty.
GST will be calculated at the checkout for Australian customers.
There are two types of transmitters: "Long battery life" and "Cooperative". Cooperative are used in cases where a customer wants more than 12 transmitter turned on at any given time. The default transmitter that will be sent out is "cooperative" to ensure that it maintains maximum compatibility with the network in the event that you either sell it, or purchase more for your own network.
You can request either type by contacting us directly, or specifying which type you would like in the order notes.